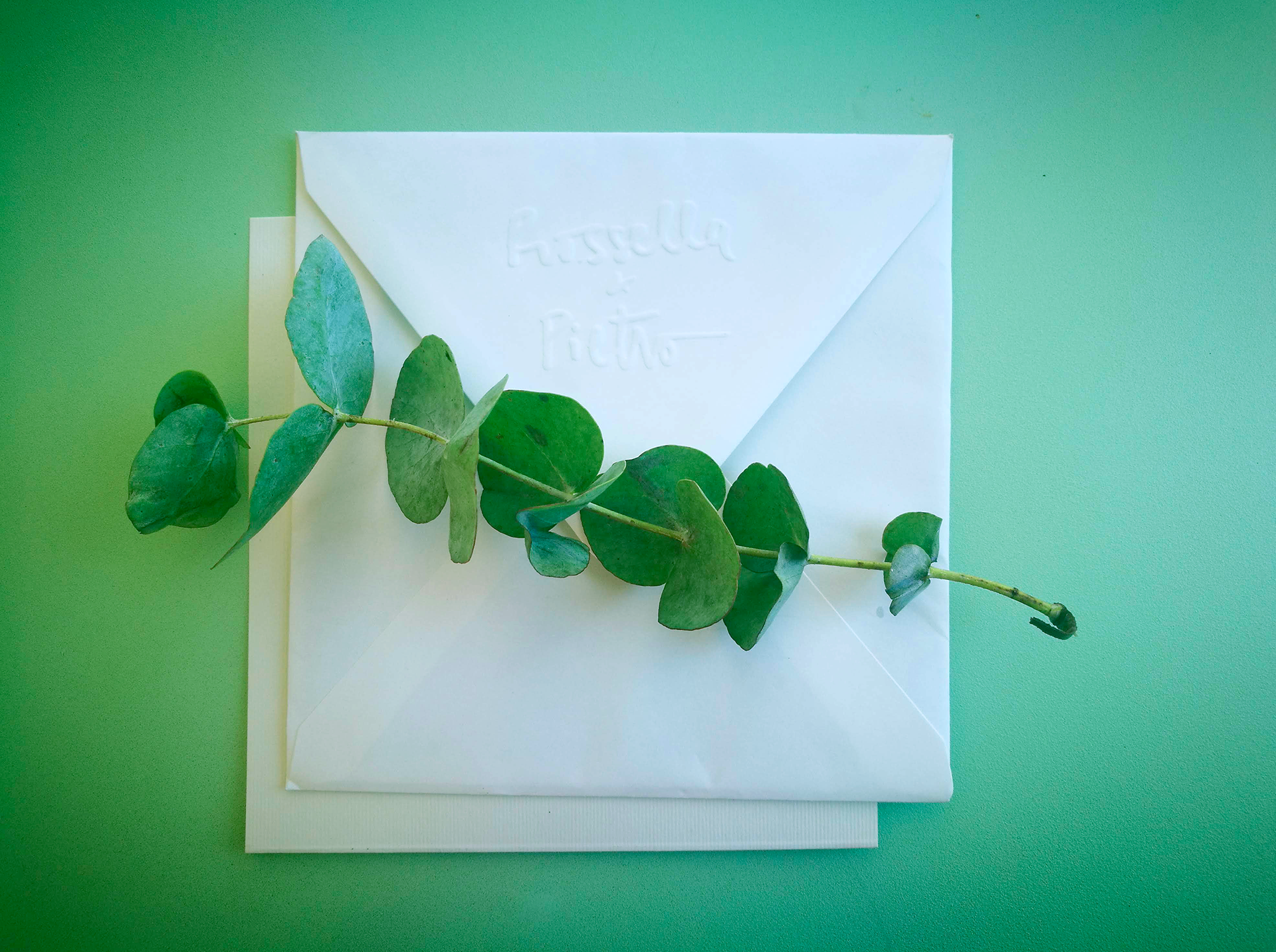 My collection "Illustrated Weddings" is enriched with a new project, a summer wedding, in the beautiful countryside of Calabria, delicate and fresh as the leaves of eucalyptus.

In the making of this work, in order to obtain a product of the highest quality and truly unique I turned to the experience and skills of my beloved Tipografia Frabotta!

I experimented with the use of mixed techniques, starting with a digital project, printed in letterpress with an Original Heidelberg printer and in the end finalized with watercolor painting.

The result is 150 unique hand-painted invitation cards, packaged in squared letter envelopes with names printed in dry embossed.

15x15 cm folded / 15x17 open
At the same time, the newlyweds also asked me to make a photo album, where the guests, during the wedding party, could collect the "unofficial" shots with real Polaroids to make every moment of that special day even more unforgettable.
Here are all the steps that have accompanied the realization of this work as challenging as satisfactory!